September 14, 2018
Vitaliy's Online Journey, and How You Too Can Start a Small Online Business (At Home)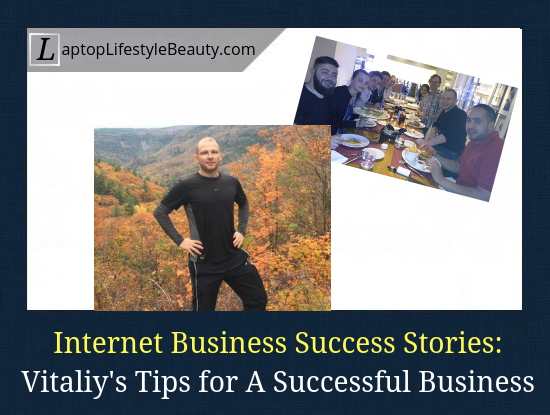 ---
My friend Vitaliy shares his tips for a successful Internet business, which will help you understand how to start a small online business (at home) in 2018 and NOT fail.
---
Look:
If you want to succeed online, one thing you need to be able to do is network with others in your field of work.
More importantly, you need to learn from their valuable experiences.
For me, one of the positive aspects of working online is that I constantly meet awesome people from all over the world.
Whether it's:
bloggers/website owners,

designers or artists,

self-published authors or social media marketers,
… the list is never-ending.
Then it hit me:
"Why don't I share what all these wonderful people have to say on my blog!?"
And guess what?
< … drumroll … >
Today, I am presenting my very first interview 🙂
I decided to ask my friend Vitaliy, a successful affiliate marketer, for his tips for building a profitable home-based business.
He got into the online business world around 2005 and has gained a lot of knowledge and experience in the make money online field.
Now:
Based on his online journey, you'll understand that you too can start your own Internet business (and how to go about it).
Alright, let's dive in!
---
Wealthy Affiliate Success Stories: Vitaliy Gershfeld
---
---
1. Vitaliy, can you please tell us a little bit about yourself?
---
I wouldn't say I'm a normal guy, but I live an interesting life.
I enjoy:
online marketing,

working from home,

training in martial arts,

poker,
… and really living a life where I'm in control of what happens when.
I enjoy the outdoors and love challenging myself physically out there.
---
2. How and when did you get into the online business world?
---
I think it was in 2005, at a time when I started college.
I didn't exactly make an online business right off the bat, but I did engage in a few projects that would really take me on a crazy ride…
… that eventually helped me find a great program called Wealthy Affiliate in 2007, after which I stayed with them and still do.
They really helped put everything into the right perspective and gave me a comprehensive guide to making my online business.

---
3. What is your website about?
---
I have several, though, at the time, one of my main ones involves teaching people the same things about online business that I learned and basically also helping them start their own.
---
4. What is it that drives you to run your own business? See, it's not uncommon for online businesses to fail.
---
To be honest:
it's massive fear and laziness of living a mundane lifestyle,

working for someone,

and just not being happy doing it.
I know too many people who live that way, that hate it, but still do it and believe there's nothing else out there.
I have always believed that a person should make their own destiny and not have to go through superficial red tape set up in society.
---
5. What have been some of your failures, and what have you learned from them?
---
Well, failure is no mystery to me.
I have had so many that I only remember the worst ones.
On my first ever attempt at internet marketing, I wrote and attempted to sell what was basically a novel.
Made 2 sales from it, but it was the same person who accidentally got it, thus I was forced to give him back his money for 1 of the copies.
In the later years:
When I experienced some good and great success, even hitting six figures off projects that took a little time to set up, over time, they ran out and I actually went broke a few times from this.
I think it happened about 2-3 times in a matter of 4-5 years.
There was also one where Bing Ads totally screwed me out of at least 6 figure profits off a project I had going for me until they shut it down without any reasoning…
… until they came back to me 6 months after the fact to basically say "our bad…".
There's others…
… But what I did learn was that it is important to find some sort of workable formula that can make you money and keep making it.
There will always be projects in life that can make you a quick buck…
… but without a plan to maintain the money coming in, you're playing with time and you will go broke.
Also: 
From every failure, know why it happened and in your next project, move to make the success happen again, but omit the issue that caused the failure.
In many cases with me, I had projects that were basically making me money because a certain product was popular.
However:
Without investing those profits into other projects, and basically sitting around wasting money, I inevitably hit rock bottom when the product stopped being popular.
---
6. How many hours do you work a day on average? How would you describe your typical day?
---
Originally:
When my I started, my now online business (post failures), I would work 5-6 hours every single day.
When it started to work more for me, I'd go down to about 2-3 hours a day, but 4-5 days a week as it would basically be more maintenance and less new work…
… the other 3, I basically train most of the day so I'm too tired when I get home.
Most of my week is really a combination of training and online work.
---
7. What's the most frustrating part about running your Internet business(es)?
---
When it started, it was really a question of if it would work and if I was doing the right things.
There was a long period of many months where I'd write and write content on my site and see traffic that I'd wonder if I was ever going to see success again.
Nowadays:
After knowing that the period I just described is really temporary and important to be patient through…
… the frustrating thing is to come up with new content ideas as I've already written so much about my topic/s that I feel like I've covered just about everything.
Also, product reviews.
People, for those of you who do online marketing in your future and take on the task of doing product reviews in this niche, beware of the deep hole that is internet marketing products.
Most of them are such garbage and setbacks to anyone who tries them that seeing as many of them as I have just made me a bit of a pessimist.
---
8. And what's the most positive aspect of running your own business?
---
The freedom without a doubt.
I answer to nobody and as I said, I make my own destiny here.
It's great to work at my own pace and know that this type of business is accessible to people who work hard for it.
---
9. Do you believe there is some sort of pattern or formula to becoming a successful online entrepreneur?
---
Yes, it is finding a passion and a strategy to make that passion make you money.
If you do this through online marketing, there's an extra step in between and that's learning how to do online marketing, thereby giving you a bridge from the passion side to the success side.
And that is through that program I talked about which helped me.
Note: Vitaliy is talking about Wealthy Affiliate program.
Below is a picture of him rubbing shoulders with Kyle, Carson (founders) and other Superstar Affiliates in Las Vegas Super Affiliate Conference event.
And guess what?
He EARNED this fully-paid trip to Vegas! (Here's how it works).
---
10. If you could travel back in time, to when you first started this online journey, what advice would you give yourself?
---
Well:
Besides slapping myself across the head for procrastinating for so long and playing a lot of poker (I love that game) when I should have been working…
I would say, I should have gotten started with Wealthy Affiliate earlier and worked hard from the very beginning, not kept looking for easy ways out.
I'd save myself so much time and money…
When I had my other projects that were making money, I should have invested it and never stopped working.
When you don't feed the business, the business eventually starves.
---
11. To what do you most attribute your success? What would you say are the five key elements for starting and running a successful online business?
---
The drive to achieve freedom is really a big motivator for me.
As I said before, I never liked to live life under traditional rules that I felt restricted me.
I always wanted to have the choice and ability to do what I wanted in life and that gave me motivation.
But if I were to put down 5 key elements…
… They would be the following:
Key element #1: 
You really need to discover what you like in life, that something that lights your ambition and picks you up in the morning.
Even if it's just a hobby, that'll work. 
Key element #2:
After finding that, find a way to make money with it.
Ask around, research how it can be done.
If you have access to places like Wealthy Affiliate, they'll most certainly show you a way.
---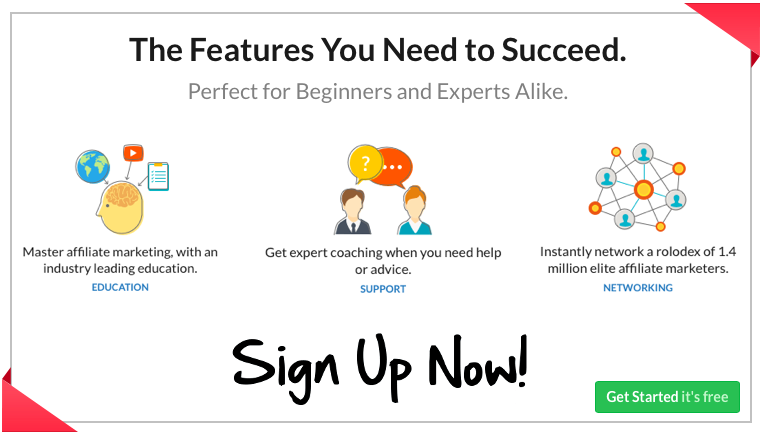 ---
Key element #3:
Get to work and know you have to work hard.
Once you have a roadmap set to turn that passion and have it make money, get to work, and put your ambition into it.
Don't look for shortcuts.
Easy money is easily lost.
Hard earned money fuelled by ambition and passion is the kind of money that is fulfilling to earn.
But even when you succeed, don't become too attached to money, use it as a means to enjoy life and grow your business as well as yourself. 
Key element #4:
Attempt to expand the business by taking extra risks such as exploring new areas of where the business may thrive.
In online marketing, we have plenty of places where for example, you can start to get new sources of traffic.
Once you have one source down, explore another to expand.
Key element #5:
Attempt to recreate the business model but in another area.
Say your hobby/passion got you to build your business, but now your ambition shifts to a new challenge and new passion, well then use the steps you had work for your first one, but on this one.
---

---
Thank you Vitaliy for taking your time to answer the questions and for your tips on running a successful online business!
Now:
If you wish to get to know Vitaliy better and learn about his online projects, then you can follow him on his Facebook page here.
---
How to Start a Small Online Business At Home:
Your Thoughts?
---
Now, I'd like to hear from YOU:
Did you enjoy this internet business success story?

What questions you wish I have had asked Vitaliy? 

Need more tips on how to start a small online business at home?
Any comments, questions and/or suggestions are welcome in the comments!
Click here to jump straight to comment form.
---