November 9, 2018
Can You Make A Full-Time Income Online From Home? 5 Secrets to Your Success (Shh!)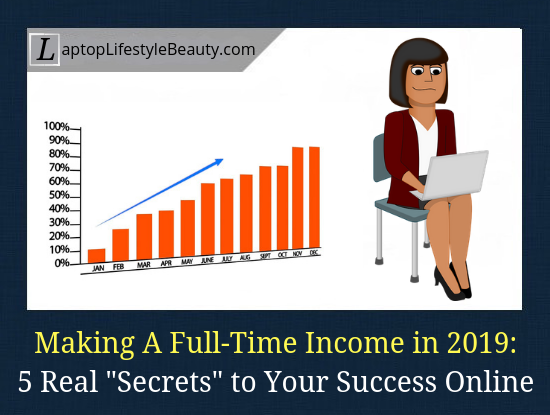 ---
Working from home is great. 
Making a full-time income online is great.
But when you can do BOTH?
That's when you'll really enjoy the beauty of living a laptop lifestyle and get to experience true freedom to live a life with fewer limits.  
Is this getting you pumped?
Well, today I have something for you.
In here, you'll learn:
how the money is made on the Internet,

how regular people achieved massive success online,

and how you can get started too.
I will also share 5 REAL "secrets" to your success online. (Based on my personal experience). 
Now… here's what to expect in this post:
Making a Full-Time Income Online in 2019
---
5 Ultra Successful Wealthy Affiliate Marketers

Top 3 Legit Ways to Make Money on the Internet

Why I Chose Affiliate Marketing (And How You Can Get Started Too)

5 Real "Secrets" to Your Success Online

Bonus: How to Make Money Online Without Paying Anything… At All!

Let's dive right in.
---
It's All About the Benjamins…
---
Here's the thing:
If you have just started exploring Internet opportunities, it's likely you have the following questions in mind:
How to make honest money on the Internet?

How to get started the right way and NOT fail?

Can you make a full-time income online (from home)?
So:
I decided to start this post by presenting real success stories of regular people who achieved amazing success thanks to the Internet.
The common thing between them?
They all started at Wealthy Affiliate (an all-in-one training center for beginners and experienced marketers alike).


These are the people that I personally communicated with over the last few years.
Keep in mind:
All of them started small.
But having the right tools and knowledge, they took action and worked their butts off to achieve the success and financial independence they have now.
It's important to remember this. 
Anyway…
Here is the list of my top 5 favourite Wealthy Affiliate members.
---
1) Steve Razinski (@IveTriedThat)
---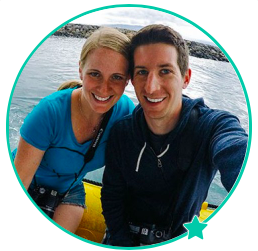 I owe my success to Steve.
Why?
Because he made me realize that the Internet offers MANY opportunities to earn money.
And he was the one who guided me in the right direction back in 2015 when I decided to build my very first money-making website.
Now:
Steve is one of the people who definitely makes a full-time income online. He started his website IveTriedThat in 2007 and had 10,000,000+ people visit it since then.
10 MILLION!
Wow.
Steve's secret:
I create content and publish new articles to my site 5x per week. That's it.
That's all there is to it and I've been saying it for years now.
This simple 'secret' has been the sole reason of my success and the reason why I am able to run a full-time business from anywhere in the world.
---
---
2) Dom Wells (@DomW)
---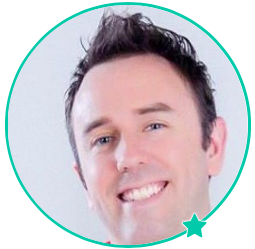 Dom says that he definitely owes his initial success to Wealthy Affiliate. 
He started his online journey in 2012 and for him it took 2 years to start making money full-time.
Here's the kicker:
In 2017, his HumanProofDesigns business recorded recorded $1.1 million dollars in revenue. 
So, pretty much it took him 5 years to become a millionaire.
How awesome is that!?
Dom's words of wisdom: 
Don't worry about how long it's taking. Seriously. Who cares how long it takes? As long as you can keep going, and get through the burnouts, you'll reach some level of success.
---
---
3) Vitaliy Gershfeld (@VitaliyG)
---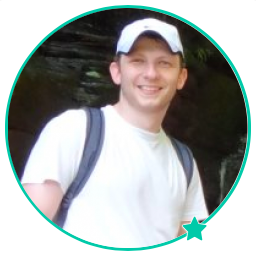 Vitaliy is yet another successful Internet marketer who really helped me on my path to online success.
A few facts about him:
Founder of

HowToMakeHonestMoneyOnline

website (among others)

12+ years in the internet marketing industry

Extremely helpful and simply awesome 🙂
Now…
To help newbies understand the potential of running a blog, he once shared that he makes about $50k from one stream ALONE.
(Click here for further details).
Vitaliy's advice:
In this business, you have to try, even if you have no idea what to do, do something and see what happens. Through that you will find a path to the ideal way to success and always remember WA is here to help!
---
---
4) Nathaniell Brenes (@Nathaniell)
---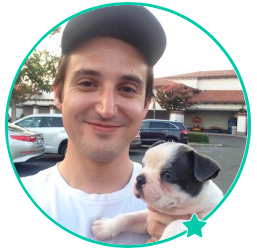 Now…
While I didn't communicate with Nathaniell as often as I did with Steve, Dom and Vitaliy, Nathaniell sure is someone I look up to.
He has a rather interesting story to share.
In short:
He had a "crazy plan" to make US dollars while living in China

Spent months searching around until he came across WA

Built his first site in 2010

Proud owner of

One More Cup of Coffee

website 

By 2013, he already owned his own house, a brand new truck and a motorcycle
… And over time his level of success only increased.
Nathaniell's thoughts on passive income:
I've always loved the idea of earning consistent, monthly money, rather than one big payoff.
I like the idea of knowing next month I'll have X amount of dollars coming in from various sources. I like building those systems, and having them pay out dividends in future years.
---
---
5) Grace aka LittleMama
---
I have a lot of people to mention in the post but I decided to add Grace in this list.
Here's why:
Known as "LittleMama" in the WA online business community, this lady is is unstoppable!
Truth is…
Having made up her mind about making it to the Super Wealthy Affiliate Conference in Vegas 2019, Grace put all her time and energy into her WorkAnywhereNow website. 
And guess what?
Her hard work paid off:
Grace earned her fully paid trip to Vegas in 8 months

within months, she built her income close to $5K/month

(here's proof)

she's able to work from home and spend time with her family/kids
Very cool!
A bit of motivation from Grace:
I'm living proof the training works here [at Wealthy Affiliate] and anyone who wants to work hard at this on a consistent basis could make this work. 
If a stay at home mom can do this, so can YOU!! 
Now get to work and know that success is right in front of you to GRAB IT!
---
---
Top 3 Honest Ways to Make Money Online
---
There are a LOT of ways to make money online but I will name 3 of them.
The following options are:
legit,

relatively easy to achieve results,

can bring a decent amount of income (if you know what you're doing).
Let's start with freelancing.
---
1) Becoming a freelancer.
---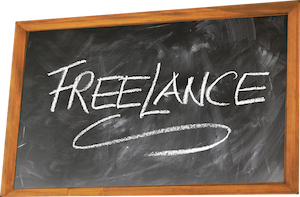 As far as I know, a lot of people started their journey to online success as freelancers (myself included).
Basically, you work for someone and get paid for it.
Reasons why it's good:
time and space flexibility,

you can to work from home,

you have a chance to gain more experience and skills.
And guess what?
You can use your existing skills to make money online as a freelancer.
For example…
If you're good with writing, you can become a freelance writer.

If you're good with videos, you can become a YouTube specialist.

If you're good with languages, you can become a translator/interpreter.
… Just to name a few.
Truth is:
The Internet offers an abundance of opportunities, you just have to keep you eyes open.
---
2) Building a dropshipping business.
---
Look:
The global e-commerce market is booming.
According to Statista.com in 2017, retail e-commerce sales worldwide amounted to 2.3 trillion US dollars (and approximately 2.8 trillion in 2018).
Now…
One of the easiest way to start your merchandising business online is dropshipping.
In a nutshell:
Dropshipping is an Internet business model, where the seller (dropshipper) creates a website (e-store) for online trade and accepts orders from website visitors.
Here's a visual of how it works: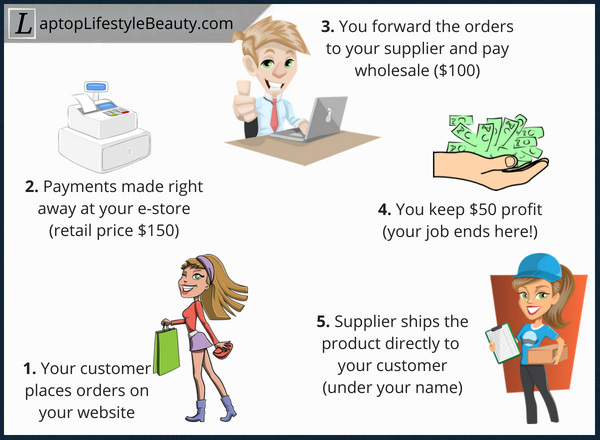 There sure are a lot of advantages but you have to be careful and choose your suppliers wisely. Also customer service will be on you (not your supplier). 
In case you're interested in running this kind of business, read this article:
Please remember: 
Whatever you do, you HAVE TO have a solid foundation in order to succeed.
---
3) Building an affiliate marketing business.
---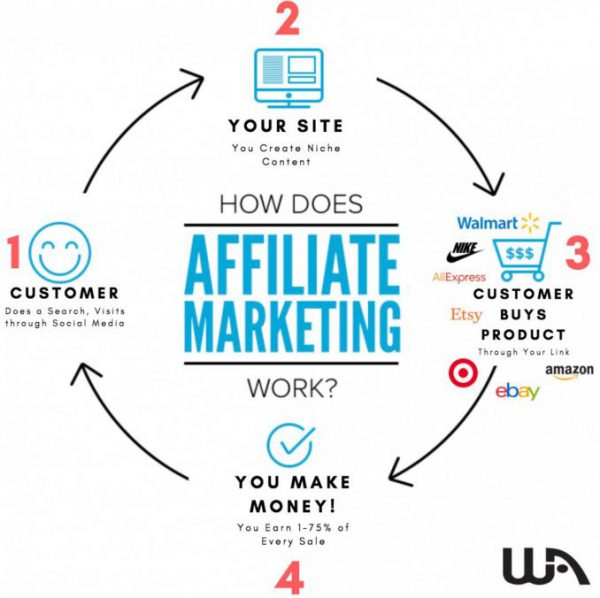 This sure is my favorite option.
Affiliate marketing is also one of the easiest ways to make money online, especially if you know what you're doing.
What I like about it is that you don't have to make or sell our own products, nor do you have to deal with customer service (as seen with dropshipping businesses).
So…
How does affiliate marketing work?
In a nutshell:
People ask a question on Google, Bing or Yahoo

The click on your website to find answers to their question

You recommend products/services related to what they are looking for.
The best part?
With your website, you're not selling. You are HELPING people.
And it's awesome.
---
Getting Started: Why Choose Affiliate Marketing?
---
I've tried freelancing.
I considered dropshipping but didn't want to deal with suppliers and customer service.
Blogging/affiliate marketing? Sounded about right for me.
Look:
As of 2019, there are more than 4 BILLION of people on the Internet and they constantly search for things online.
If you have a high-quality website that high Google rankings, and can convert your visitors into customers, then you can become a full-time blogger (digital marketer). 
So…
I've already mentioned Wealthy Affiliate.
This was the very program that helped me get started online in 2015 and I am more than certain it can help you too. 
Here is an honest video of what exactly to expect at Wealthy Affiliate:

Without a doubt:
Wealthy Affiliate is awesome and you'll get a chance to test-drive an entire platform for FREE.
Now…
If you want me to help you succeed with WA, then click here to join and receive my personal help and support.
One more thing:
Before you sign up, please read the following…
---
5 Real "Secrets" to Your Success Online
---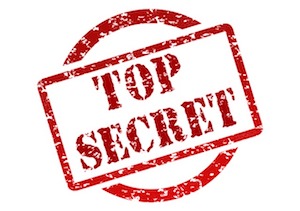 Look:
As a rule, when people see successful bloggers and affiliate marketers, all they see is that they achieved their success quick and easy.
Truth is…
That's just the tip of the iceberg.
What they don't see that those bloggers and affiliate marketers: 
spent HOURS learning about building their business online, 
had SLEEPLESS nights writing interesting, unique content for their blog,
saw MASSIVE obstacles along the way that had to be dealth with in a timely manner,
experienced failures with their first few websites and actually learned from their mistakes.
And guess what?
Even the Instagram influencers you see spend hours creating an awesome photo post (with great caption).
Point is…
Things aren't as easy as they may seem.
So, please PLEASE, don't expect an overnight success when talking about making money on the Internet. 
Here's the brutal truth:
REAL BUSINESS REQUIRES REAL WORK.
(And doesn't matter if it's a brick-and-mortar or online one.)
This being said, there are a few things you'll definitely need to succeed.
Specifically:
---
Secret #1: Proper guidance
---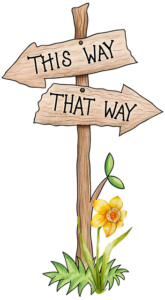 This is something I keep telling over and over again.
You need to have proper education/guidance if you want to achieve success. 
To become a doctor, you finish your medical school.

To become a lawyer, you need to finish your law school.

To become a businessman, you need to finish your business school.
AND you'll also have to gain working experience in the respective fields before calling yourself an expert.
The only difference is that online things can happen a lot faster than offline.
Now…
Want to know my personal online journey?
Long story short, it looked like this:
I took a course on how to become a freelancer,

I started working as a freelance writer for multiple clients,

I realized that working for someone isn't for me (despite time-place flexibility),

I learned about other ways to make money online,

I joined the biggest online business community/training center in 2015,

Made lots of mistakes and lots of lessons along the way,

I am happy making money from my Amazon website(s),

And now helping others get started online. 
OK…
My version of "short" might slightly differ from yours. 🙂 
Point is:
If you don't have a solid foundation, you'll likely fail. (Sad, but true.)
---
Secret #2: Determination
---
Once you have the proper education/foundation, you need to set clear, realistic goals. 
Planning/setting goals is huge.
However:
Instead of saying "I want to make $100,000 by September" try setting small, achievable goals.
Example:
Join Wealthy Affiliate training center.

Finish the training and understand if it is for you.

If yes, continue learning and build your first website.

Start writing articles for your website/blog.

Gain your first website visitors.

Make your first $1 online.

Get inspired and create more content to attract more visitors to your site.

Grow your income to ___.

(Rinse and repeat last 2 steps).
Point is…
You're ready to work from home. Be determined to make it work.
---
Secret #3: Discipline
---
Working online means you won't have your boss/manager looking over your shoulder to see if you did your job right.
You wanted to be your own boss, right?
Then you need to learn what it means to be disciplined. You need to learn to take the steps necessary.
You can slice it all you want but you'll have to do some work.
I'm sorry, but that's the truth.
---
Secret #4: Consistency
---
If you want to achieve success online, you need to stay up-to-date and be consistent.
As a freelancer, you'll need to be consistent with the work that you do for other people and make sure you meet your deadlines. 
As a online business/website owner, you need to pump out articles regularly (even if you don't see progress at the beginning of your journey).
And not only should you be consistent with publishing content regularly, but it should be HIGH QUALITY. 
---
Secret #5: Patience
---
Want the truth?
There will be times when you'll feel like you want to quit. 
Working your butt off despite anything and being patience is a HUGE factor for your success online. 
In my case: 
Being a member of an online business community and receiving constant support was what fueled me to continue despite my failures. 
It's one of the many reasons why I highly recommend Wealthy Affiliate.
---
Bonus: How to Make Money Online 100% FREE
---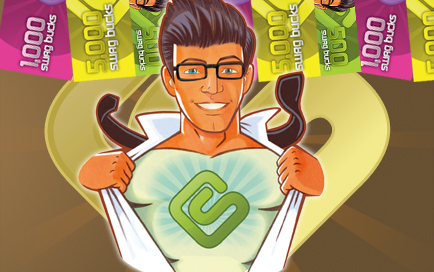 Yep.
Programs where you make money online for FREE certainly DO exist.
One of the legit programs that I personally tried and still use is Swagbucks​.
So…
If blogging or affiliate marketing isn't something you're interested in, and you want something that doesn't require much energy/work on your part then Swagbucks is for you.
Basically it's a fun rewards program that gives you free gift cards and cash for the everyday things you already do online.​
Specifically:
Browsing the web 

Completing surveys 

Shopping online cashback (you get one Swag Buck for every $2 spent)

Daily polls – literally takes 5 seconds of your time 

Watching trailers or playing games
The reason why I love it because it doesn't require much energy or time on my part. 
Now…
It's not something that will make you a millionaire but it's definitely a legit way to make pocket money for yourself.​

---
Making a Full Time Income From Home (2019)
---
I will be honest:
It took me a while to understand that real business requires real work, and that in order to succeed I need to be consistent.
But because I had proper guidance and constant support of awesome Wealthy Affiliate members, I never gave up. 
I mean I felt that it is something that I want to do in life but the level of frustration was a lot lower than if I were a newbie jumping from one resource to another, not knowing where to start.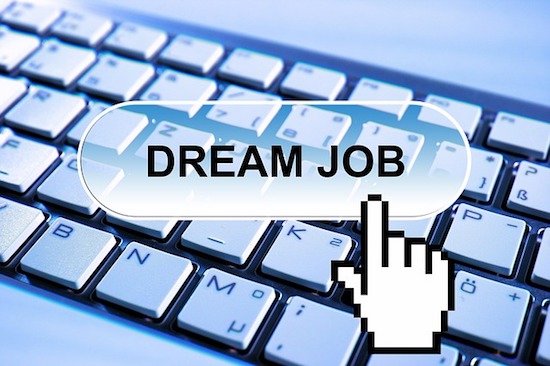 So…
If you want to: 
have proper guidance, 

have the support (from me too!), and, 

have the tools you need to build a business, 
… and eventually make a full time income online, then Wealthy Affiliate is a great choice. 
Best of all?
It's 100% cost and risk-free.
You need to go here and create your FREE account and you will have access to the free 10-lesson training immediately.
(Upon doing so I will also reach out and guide you around the community.)
---
Your Thoughts? Questions? Suggestions?
---
Now, I'd like to hear from YOU:
Have you ever tried any training programs in the past?

What is your level of experience with making money from home?

If you have, how long did it take you to make that first $ online?
​If you have any questions, concerns and/or suggestions, I encourage you to share them in the comments below!
Click here to jump straight to comment form.
---