February 14, 2019
Can You Make Money Selling on Amazon? Yes, You Can! (And Here's How it Works)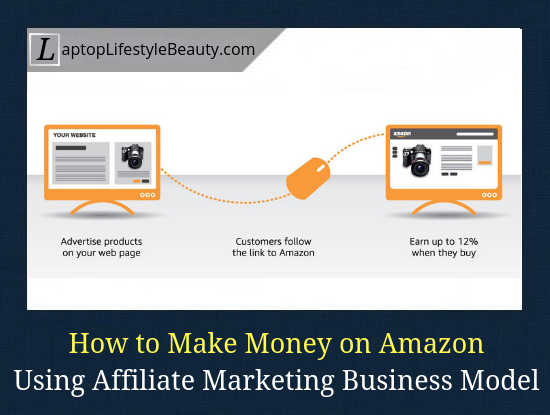 ---
Look:
There are quite a few ways to make money with Amazon, the biggest giant on the net.
These opportunities include the following:
selling physical products via Amazon FBA,

publishing your (e)books via Amazon Kindle,

getting paid for tasks on Mechanical Turk,

becoming an affiliate with Amazon Associates Program,
… Just to name a few.
In this post, however, I will answer how you can make money selling on Amazon with affiliate marketing.
While becoming a profitable Amazon Associate takes time, work and proper guidance, it's certainly one of the best ways to earn income online.
In fact:
The steps that I took got me from ZERO to $1500+/month within a year, in passive income.
---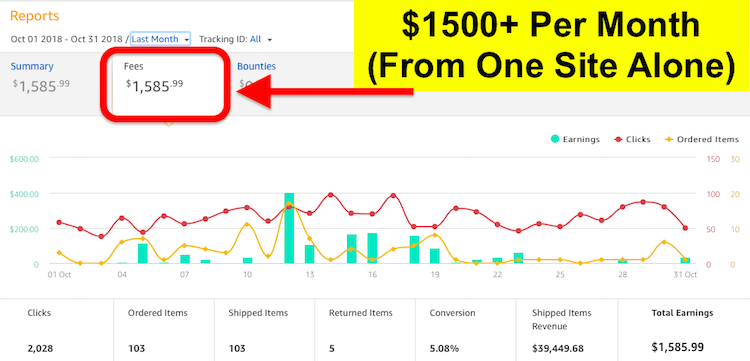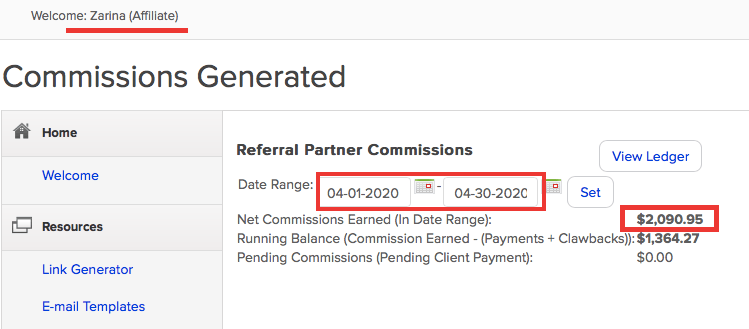 ---
And that Amazon site of mine keeps growing.
To be honest, if you have the proper guidance and do everything right from the start, you have high chances of building a good residual income for yourself too.
Anyway…
Here's what to expect in this post:
How to Make Money Selling on Amazon? (With Affiliate Marketing)
---

Basically, I'll share with you HOW Amazon affiliate marketing works and WHY it works.
Alright then, let's get started.
---
Remember: You're in the Business of Helping
---
Truth is:
If you ever considered building a home-based online business, then affiliate marketing is a great way to earn HONEST money online. 
Chances are you have purchased products from the Amazon store no matter where you are located in the world.
However…
What most people don't realize is that behind Amazon transactions, there are other people involved outside of just Amazon.
There are people who list physical products on Amazon and take care of shipping;

​And there are Amazon Associates who refer people to Amazon through their affiliate links and/or website banners in exchange for commissions.
Here's the best part:
With affiliate marketing, you're not in the business of SELLING.
Instead, you're in the business of HELPING.
Bear with me.
You'll understand me better when we discuss how the whole make money online process works below.
---
How Does Affiliate Marketing Work?
---
Here's how Pat Flynn from Smart Passive Income describes AM:
"Affiliate marketing is the process of earning a commission by promoting other people's (or company's) products. You find a product you like, promote it to others and earn a piece of the profit for each sale that you make."
I will say more…
Your job as an blogger/affiliate marketer is to provide relevant information that people are searching for on the Internet.
And you get paid to do so. (See image below.)
---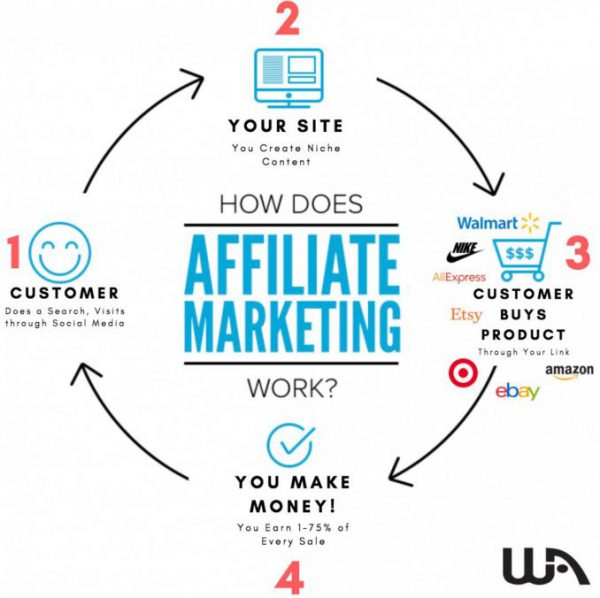 ---
Most people tend to overcomplicate it but really it's a simple 4-step process:
You choose an interest/find your niche

You build your own website

You then attract visitors to your website (search engines, social media etc)

And you earn revenue by incorporating affiliate links in your articles
And that's exactly what I did to bring my site to 4 figures a month.
(Just so you know, before joining the Amazon Associates Program, first, it is necessary to create a niche-specific website and fill it with quality content.) 
Kyle from Wealthy Affiliate further explains the make money online process here.
---
---
Remember this:
Your website is your real estate.
It's what connects you with the online world. The more people visit your (Amazon niche) site, the more more you can potentially earn.
Here is something for you to think about.
As of 2022, there are more than 5 BILLION of people on the Internet and they constantly search for things online.
Can you just IMAGINE the vast opportunities the Internet opens up for you as an affiliate?
---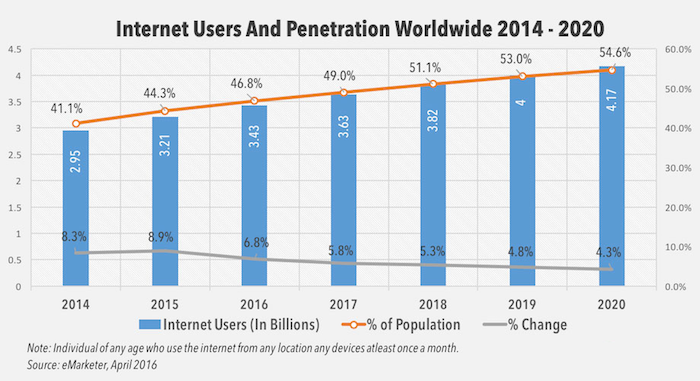 ---
As a rule, your audience is looking for:
information,

solutions to problems, and,

to buy stuff.
And that is where you come in with your helpful website to provide the very information that your audience is looking for. 
Essentially, you are ​helping​ these people and in process you are earning revenue (at no additional cost to them).

And that's my favourite part of this affiliate marketing business model.
I never feel like a sleazy salesperson, who'll recommend anything and everything just to make a buck. 
Instead:
I make my visitors happy by providing truthful, quality information and in turn they return the favour by supporting my site(s) and using my affiliate links.
Win-win business model, if you ask me.
---
How Much Can You Make with Amazon Associates?
---
So…
How much can you make with Amazon's affiliate program?
It depends on a number of factors such as:
the niche selected (e.g. expensive niche will have higher commissions),

competition, 

how much content you have on your site,

your site age,

and how much traffic you get.
This are the factors I can name off the top of my head.
As you saw earlier in the post, my personal record was about $1500/month.
My friend, the who introduced me to Amazon niche website business, started making $4550 in his 7th month.
Some super experienced Amazon affiliate marketers make at least $30-50K a month. For example, Luqman's 10 beasts website generated him 6 figures in its first 8 months.
(I know, insane numbers but keep in mind it took them time and considerable effort and experience to grow their website business to such level.)
Now…
The beauty of having a profitable website is that there is no limit to how much you make online, it all depends on YOU and your efforts.
The sky really is the limit.
---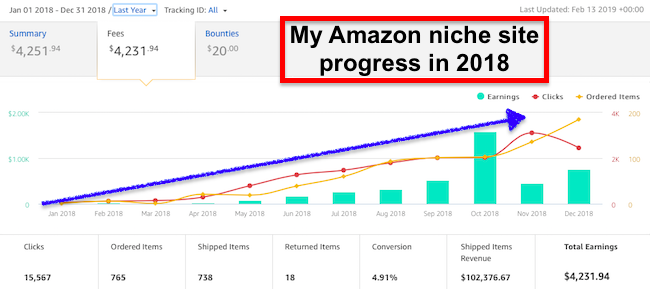 ---
Truth is, you can make a full-time living as an Amazon Associate. 
Your job is to:
build a small niche-specific website,

write quality content and add your affiliate links,

attract visitors to your site,

direct them to Amazon,

and then Amazon handles the rest.
(You don't have to worry about inventory, shipping, whatsoever.)
And whenever someone clicks through your links and buys anything, I mean ANYTHING, within 24 hours, you'll get a commission.
Again…
The more traffic you get, the higher is your income (potentially).
---
How Does Amazon Pay?
---
Amazon.com has fixed standard program fee rates for specific product categories. Note, in 2022, the fee rates are likely different, so be sure to check Amazon page for most current fee rates. The table below is from 2019, and has since changed.
(Note: Every country has different commission rates).
---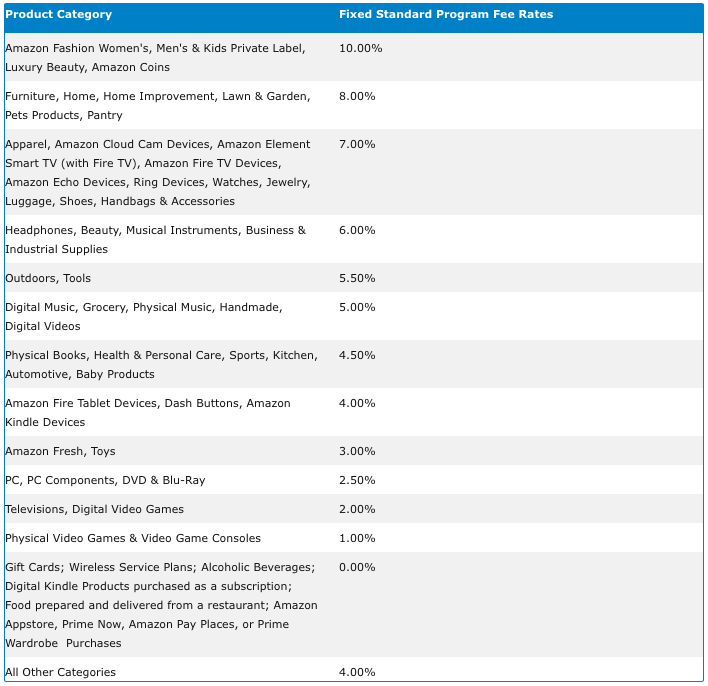 ---
Keep in mind that Amazon's affiliate cookie expires after 24 hours.
So, if your visitors buys something within 24 hours after following your link, you'll get commission.
Now…
There are 3 ways that Amazon provides to pay their associates/affiliates:
Amazon Gift Card (minimum $10 earnings)

Direct Deposit (minimum $10 earnings, but not every country applies)

Pay by Check ($100 minimum earnings)
Personally, since I live in Canada, I chose the third option. That is, to be paid by check once I reach $100 or greater in commissions. 
The good thing about Amazon is that it is consistent with its payment – they send their payments on the 1st of each month. 
---
Main Reasons to Be an Amazon Affiliate Marketer
---

---
Below are the 5 main reasons why I recommend becoming an Amazon Associates Partner.
(Especially if you're a beginner.)
---
Reason #1: Amazon is global
---
If you live in USA, then you will shop from Amazon.com.
If you live in UK, then you will shop from Amazon.uk.
And if you are like me from Canada, then you will shop from Amazon.ca.
(And the list goes on.)
It gets better:
If you apply for other country's Amazon store and directing your website visitors to their own country's store, you can get commissions in pounds, euros, USD and Canadian dollars.
Very cool.
---
Reason #2: Amazon provides any product imaginable
---
Amazon sells millions of items every day in every part of the world.
They offer virtually anything and everything. And every single of these items is an opportunity for an affiliate marketer. 
This being said…
No matter what niche your website is in, you likely will find products that are relevant to your particular niche.
You cannot underestimate the possibilities that the Internet has to offer!
---
Reason #3: Capitalizing on holidays
---
Major holidays like:
Christmas,

Valentine's Day,

Black Friday,

Cyber Monday,
… will be your big earners.
See, when it comes to holiday shopping, people don't wait.
If they go through your affiliate link, they will most likely buy something right away and, usually, it involves more than one item.
This is definitely a great time for an Amazon Associate because holiday weeks will account for at least 50% of your earnings. 
---
Reason #4. Amazon is trustworthy
---
Truth is:
Shoppers love and trust Amazon. It is the most popular e-commerce website all over the world.
And as an affiliate marketer, you definitely can't ignore this fact.
---
Reason #5: Send traffic to Amazon; Amazon does the rest!
---
The beauty of this program is that Amazon is great at turning its visitors into buyers.
What you need to do is send your website traffic (people) to Amazon through your affiliate links and Amazon will take care of the rest. 
And not necessarily will it be the product that you promoted on your blog.
It could be anything else that was bought, as long as it falls within the 24 hours from the time someone followed your affiliate link. 
Obviously, you can't just join the Amazon Associate Program and expect huge cash flow without work on your part. 
(If you ever see someone claiming you can make big money fast and easy, it's likely a scam.)
---
Getting Started the Right Way:
Educate Yourself on Being An Expert Online
---

---
Look:
It is absolutely necessary to learn how to build a successful affiliate marketing business. 
While there are people who make a full-time living from Amazon alone, even the process of sending people from their website to an Amazon platform was a learned skill. 
Without a doubt:
To be successful online, you need to understand the fundamentals of creating a long-term online business that eventually will bring you hundreds, and even thousands, of dollars a month.
And for this to happen, you need proper guidance.
Now…
Here are a few things that you will need to become a successful Internet marketer:
Receiving high-quality training/education

Building your website 

Having secure domain and hosting

Keyword research tool

Having access to community of like-minded individuals

Getting help when you need it

Having unlimited support from industry experts
And guess what?
You can get all this from an all-under-one-roof platform called Wealthy Affiliate.
This online business community provides a proven system that worked more 15 years ago (when it was founded) and it works now too. No gimmicks, no B.S. 
It gets better:
You can test-drive an ENTIRE platform 100% FREE.
NO credit card asked.
Yep. Totally cost and risk-free.
Here is an honest video of what exactly to expect once inside Wealthy Affiliate platform:
Getting rolling with $0: 
==>  If you want me to personally help you succeed with Wealthy Affiliate, then click here to join and have me as your mentor within the community.
And I promise I'll be there whenever you'll need a hand with anything.

---
Make Money Being An Amazon Affiliate
---
Let's face it:
Amazon Associate Program is a great option to consider if you are looking for ways to monetize/make money from your blog/website. 
Initially, I didn't consider joining the Amazon Associate Program due to its starting commission at 4%.
However, a lot of successful online entrepreneurs strongly suggested that I join.
(I was especially inspired by my friend who started making a killing with his Amazon niche sites.)
Anyway…
The reason why it is highly recommended is because Amazon sells millions of items every day in every part of the world.
And every single of these items is an opportunity for an affiliate marketer.
Can you just imagine the huge potential of running an online business as an Amazon Associate?
---
Earning Money via Amazon: Your Thoughts?
---
Now, I'd like to hear from YOU:
How much would you be happy earning per month?

How much TIME are you willing to invest to achieve your money goal? 

Would you prefer to earn income via Amazon FBA or as an affiliate marketer? In other words, what is the best way to make money on Amazon, in YOUR opinion?
Any comments? Suggestions? Questions?
Let us know in the comments below!
---