August 25, 2018
Increasing User Engagement in 2018: The 7 Strategies to Get Comments on Your Blog
---
Why no one leaves a comment? How to get comments on your website/blog?
What steps to take to improve your blog engagement in 2018?
In this post, we will examine this aspect of blogging: user engagement and comments.
---
Here's the truth:
Getting comments on a blog is challenging.
And it sure is one of the common beginning blogger concerns.
Specifically, why no one comments on new, beginner blogs and what exactly to do to finally start getting comments on your blog.
This problem is widespread and occurs in 99% of the blogs/websites, which are 1 to 6 months old.
I analyzed the situation with the new blogs online and made the following conclusions that I wanted to share with you.
If I were to say this in a few words:
No One Comments On New Blogs Because…
There is nothing to comment on

Only a few people know about a blog

A blogger doesn't encourage discussion/participation

A blog isn't user friendly and hard to navigate

Let's expand on this before moving on to strategies to improve this situation.
So…
---
No One Comments On New Blogs Because…
Reason #1

: There is nothing to comment on
---
That is:
You see an interesting title, you visit a page and it turns out that the content does not relate to the subject matter indicated in the title.
Truthfully, I haven't seen a lot of such blogs but they do exist.
---
No One Comments On New Blogs Because…
Reason #

2

: Only a few people know about a blog
---
The reason for this may be of a blog's young "age", poor optimization and/or rare publication of the blog posts. 
As a result, a new blog doesn't get indexed by search engines very well – meaning that a new blog won't appear on the first page of Google. 
Internet users have a tendency not to search further than the first page, so a blog stays less known.
As a result, less known blogs have fewer comments, if at all.
---
No One Comments On New Blogs Because…
Reason #

3

: A blogger doesn't encourage discussion
---
Yes, it does happen that a blog is interesting, its blog posts are optimized and published often and it seems to have a good traffic/visitors, yet still, there are no comments.
I figured that the problem might be in the writing style and the presentation that doesn't encourage discussion.
For example:
Despite the content being relevant to the blog post's title, the post itself is either too "dry", looks impersonal or is too detached.
This kind of writing style belongs more to information/news websites or thematic online journals.
Understand that on personal blogs, the author and the reader are two interlocutors.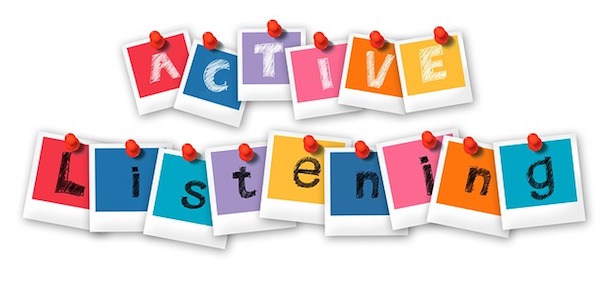 ---
No One Comments On New Blogs Because…
Reason #

4

: A blog isn't user-friendly and hard to navigate
---
I don't know how about you guys, but personally, I appreciate my time.
And I don't want to waste it, forcing my way through a chaotic navigation and endless motley graphics inside a blog.
Not to mention the numerous grammar/spelling errors. 
No need to waste time when there are so many user-friendly and informative blogs out there.
Don't you think?
---

---
Additional Thoughts on Blog Comments
---
In my opinion, the aforementioned 4 points are the answer to the question as to why the new blogs do not receive comments.
Here are my additional thoughts:
Another possible reason could be that the articles are very well explained and do not cause any doubts.
Also, if you noticed those articles where there is a possibility of different opinions are a lot better commented on.
Now:
It's time to talk about how this blog comments situation can be changed for the better.
---
What to Do if No One Comments On a Blog?
---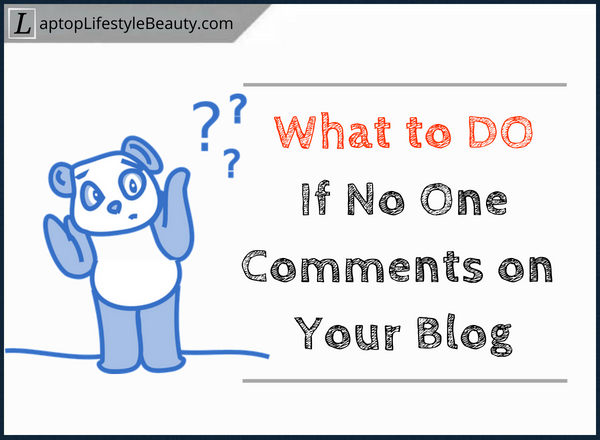 ---
So:
If you are a beginner blogger and you encounter this issue, then you need to address the underlying problem and constantly improve. 
Here's what I'd suggest you do: 
Tip #1: Create quality content. Always!
Tip #2: Leave quality comments on other blogs/forums
Tip #3: Get your blog SEO ready (optimize your articles)
Tip #4: Regularity is key
Tip #5: Engage your readers by asking them questions
Tip #6: Create a positive user experience for your blog visitors
Tip #7: Don't make leaving comments too complicated
Before I move on to my 7 strategies to get more blog comments, build engagement and boost traffic, I'd like to share what Neil Patel has to say about blog comments:
There's a huge debate about blog comments but I personally vote FOR allowing comments.
Pat Flynn says that blogging isn't really blogging unless you enable blog comments.
And I agree with him.
Alright, here are my "tips and tricks" when it comes to increasing blog comments.
---
Tip #1: Create quality content that will be interesting and useful to your target audience
---
It is important to focus on writing for PEOPLE first, and then for the Google bots.
To start off, the topic introduced in the main title should be fully discussed in the body of the article with relevant pictures and images.
Example.
Let's say you decided to create a blog about indoor plants.
Now let's say you decided to create a blog post on how to take care of violets in the apartment/condo area. 
Chances are that your target audience is the ordinary, urban women who want to make a green area in their apartment territory.
Think about topics that will interest your audience in the aforementioned example:
How to choose a good planting material?

How to prepare the soil?

Which is a good pot to choose for the flower?

Where to orient the pot in relation to the sun?

How many times to water the flower?
And so forth.
If you do some research on Jaaxy keyword tool (or any other tool you use), you will know how much traffic and competition there is for these long-tail keywords.
Therefore, you will know approximately how much traffic to expect.
If you want to get a good response, you must consider all these questions and highlight them in your blog post using simple language.
To make it even better:
The article should also contain awesome images and/or videos.
This will enhance your reader's understanding AND improve your site's SEO.
Believe me, your work will be appreciated and you will get a whole bunch of comments from grateful readers.​
---
Tip #2: Let people know about your blog!
---
The more people will know about your blog, the more visitors you will have, and therefore, the more potential commenters. 
Letting people know about your new blog can be done in the following ways:
A. Comment on other blogs
Find 5-10 small blogs in your niche, visit them daily and leave them quality comments.
Try to be the first one to leave a comment on their new blog posts.
It is OK to occasionally invite your blogging buddies to your own blog. Most of them will visit your blog and return a favour.
Here's a great resource on how to become a blogging commenting superstar.
B. Communicate on public forums
The principle here is the same as with commenting on blogs.
Find 5-10 suitable forums according to your niche, register there and communicate with other forum users.
However, don't make a mistake of adding a link to your blog in every message possible.
Important:
First, acquire authority within the forum and then present your link.
By the way, some forums allow adding a link in the "signature" section of every message.
This definitely works.
Here's what I do:
Personally, I am a part of an online business community, which has 1,000,000+ registered users worldwide.
This means that when I comment on other members' posts, most of them are willing to return a favour. 
---
Tip #3: Properly optimize your articles with relevant keywords
---
Beginner bloggers tend to make this mistake.
For what it's worth:
Here's Kyle's 15-minute video on getting your website SEO ready:
Here, I will only say that very well optimized blog posts rank well in search engines and are likely to bring you more visitors.
This means that having more visitors increases the likelihood of getting comments on your blog.
---
Tip #4: Publish on your blog regularly
---
Ideally, a new blog should publish new articles every day and keep up with that rhythm for the first 2 months.
However, that rhythm is too heavy for most people especially if it's a "one-man show".
So:
Aim to publish your articles at least once a week until you can start to outsource.
Regularity is key.
Try to publish your posts on the same days and times.
​This way, you will train the search engine bots to quickly index your articles and the regular readers will visit your blog more often.
By the way:
I personally take it easy if I have quality blog comments and by approving (and replying to them), my blog posts remain active.
And that's great in Google's eyes.
---
Tip #5: Kindly ask your readers to speak out in the comments
---
This is not a hard thing to do.
Simply organize your blog post in such a way that it inspires your readers to respond. 
Throughout the whole article, try to ask them questions, ask for their opinion and in the end, say something along the lines "share your opinion in the comment section".
When your readers actually do comment, then show attention to their comments, thank them for visiting a blog and/or respond to their questions.
Maintain a conversation!
In other words:
Show that you are a kind and caring host, who makes his/her guests feel welcome in his/her virtual home 🙂
---
Tip #6: Create a positive user experience on your blog
---
Build your blog with an easy navigation, have a pleasant design and provide a helpful content.
A few things to keep in mind:
Just pick a suitable, pleasant WordPress template

In the header, write the name of the blog and a tagline of what it is about

Create a clear main menu pages and categories for every visitor to see

Check your articles on spelling errors at least in the Microsoft Word document

Use relevant widgets in the sidebar. Making it user-friendly

No need to spam every piece of your website with unnecessary banners, whatsoever. This may scare off your visitors and decrease user engagement (and your site's SEO)
Believe me:
You don't need to be an HTML and CSS person to follow these simple guidelines!
---
Tip #7: Don't make it complicated for users to comment
---
I remember when I was just starting out, I had a "Captcha" thing every time people wanted to leave a comment. 
While it helped to decrease the number of spam attacks it also discouraged my readers to comment.
(Heck, even I didn't like that!)
We all like it simple.
That's why I switched the comments plugin to the one that doesn't require doing "captcha".
Some of you may consider getting Disqus. (I myself may try it out sometime in the future).
If you don't want to change anything for whatever reasons, have a link that will direct your visitors straight to the section area.
Let me give you an example to help you visualize it better.
If you look at the screenshot below, what I did is I linked the highlighted parts to the comments area.
---
---
When you click on it, you will be sent straight to the "Add Comment" section, bypassing all the other comments.
Imagine if there are hundreds of them!
(See screenshot below) ↓
---
---
Actually, I just found out about this today and I am excited to use it myself!
When there are a lot of comments already, I have a feeling that many won't want to keep scrolling down to get to your comment form and reply to your article. 
Don't you think?
How to do it?
When you invite your readers to engage at the end of the post, link it to your comment form by adding #commentform as a link.
---
Increase User Engagement: Get More Comments on Your Blog
---
Once again:
In order to get comments on a blog, work on the following 7 things:
Provide interesting and useful content

Comment on other blogs and/or forums

Get your website SEO ready to attract more traffic

Create fresh content on a regular basis (or update old ones)

Kindly ask your readers to speak out

Make your blog pleasant and easy to navigate

Make it easy for your readers to comment by sending them straight to the comments area
It's one thing to become a blogger, but it's another to get your visitors engaged. 
By the way!
Don't underestimate the importance of having comments on a blog!
In 2018, one of Google's algorithms decides which websites to rank first based on visitor and author engagement.
Why you ask?
This is because EVERY SINGLE REPLY counts as content creation towards Google rankings.
Today, Google wants to see consistent content creation and fresh, new stuff.
In fact, site comments is one of the main SEO strategies that will explode your rankings in 2018.
---
Getting Comments on Your Blog: Your Thoughts?
---
I hope I was clear on the reasons why the new blogs aren't commented on and how exactly you can get comments on your blog if you are one of those new bloggers.
Now, I'd like to hear from YOU:  
Do you now understand how to get comments for your blog?

What strategy will you use to improve your website's user engagement?
I would love to hear your thoughts, suggestions and questions in the comments!
Click here to jump straight to comment form.
---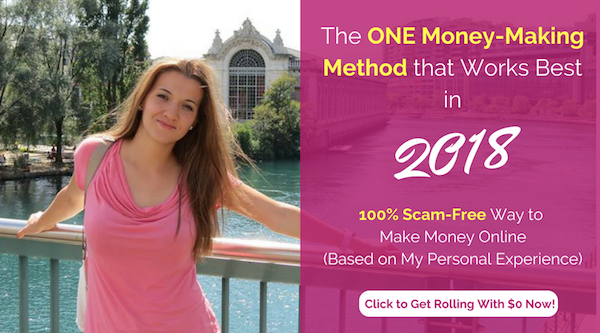 ---