January 25, 2019
3 Legit Alternatives to Digital Altitude and MOBE Multi-Level Marketing Scams (2022)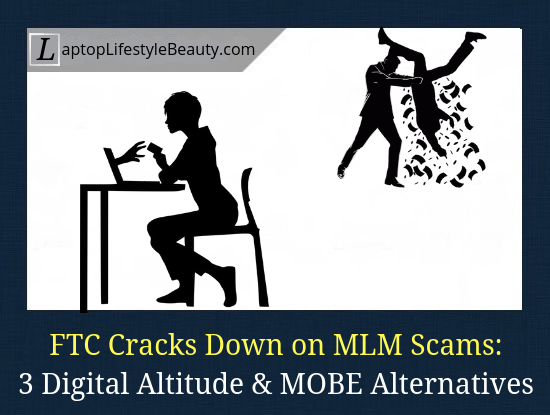 ---
Avoid Scams! Digital Altitude and MOBE Alternatives (Updated for 2022).
---
Look:
I wanted to dedicate some time to talk about Digital Altitude (DA) and My Online Business Education (MOBE) which were finally announced as scams by the FTC in 2018.
Specifically, I'll provide the 3 trustworthy alternatives to Digital Altitude and MOBE. 
Keep in mind:
The platforms are not MLM networks. Moreover, over the years they have proven themselves as legitimate money making opportunities.
This matters!
Before we move forward, I'd like to say a few words about Digital Altitude and MOBE scams (officially announced by the FTC).
I will also talk about the never ending battle between affiliate marketing vs. network marketing people. (And the reason why I choose affiliate marketing over MLMs.)
I even added a "bonus" platform for you to check out 😉
Now:
Back in February 2018, when Digital Altitude has been cracked down by the FTC, I wrote an article where I talked about my personal experience with this platform.
I had conflicting feelings about DA, probably due to Shiny Object Syndrome, yet I saw the red flags that DA might actually be a scam.
Luckily, due to some circumstances in my life I never ended up paying more than the initial $1 fee.
Truth is…
The defendants never ended up earning substantial income, even if they paid over $50,000 (!!!)
Pardon my French…, but WTF.
The Digital Altitude Scam Shut Down
---
So…
As of 29 Jan 2018, Digital Altitude has officially been shut down by FTC because it has been confirmed to be an illegal pyramid scheme.
It's been said that DA used digital marketing products as a disguise to lure innocent people into the system and recruit more people.
Basically, members are required to pay for a series of tiered memberships with increasing fees.
Back then I learned that Digital Altitude copied pretty much everything from MOBE so I thought that if DA had been cracked down by the FTC because they rip people off, then it'd be a matter of time before MOBE gets served as well.
Here's the funny thing:
After I published that article about Digital Altitude, I received a few comments about MOBE, where some people said it was a scam and others aggressively attacked that these companies are not scam.
Have a look at the first comment I received to Digital Altitude scam article:
---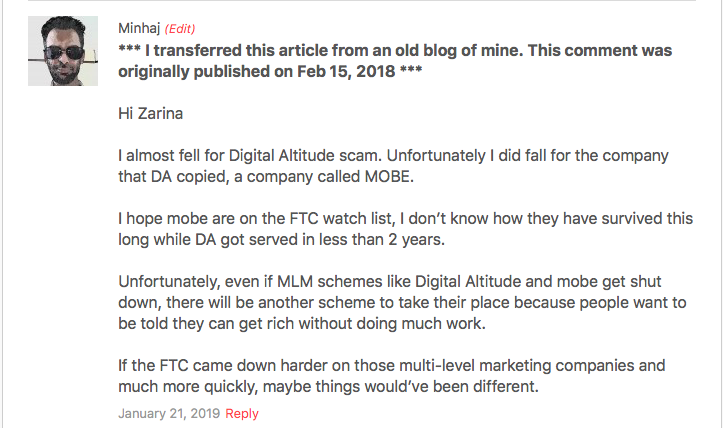 ---
Minhaj shared that unfortunately he fell for the company that the DA copied, which was MOBE.
(I wasn't very familiar with it until he mentioned it).
In his words:
"I hope MOBE are on the FTC watch list, I don't know how they have survived this long while DA got served in less than 2 years."
Lucky for us, there was an undercover investigator indeed!
Now…
Let's look at another comment I received:
---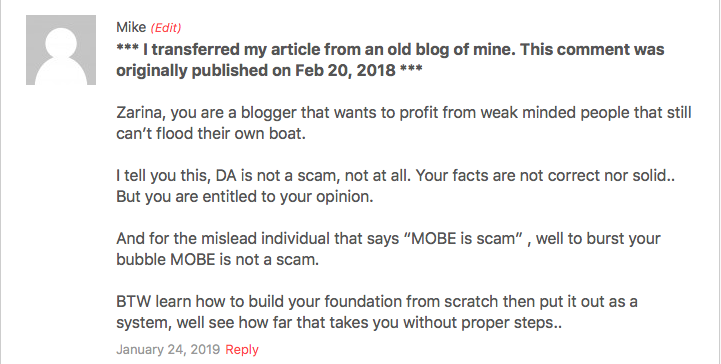 ---
Ha.
A typical ad hominem attack (attacking me as a blogger and not the substance of my argument at hand).
My response:
As I told Mike back then, I may be just a regular blogger but I don't recommend network/MLM programs.
Instead I recommend programs that are affordable to regular people and actually are legit money-making opportunities.
Now…
While I don't deny the fact that some people do make huge commissions thanks to network marketing programs, my point here is that their price point is a scam because other programs deliver the same info for less.
READ ALSO: Spot and Avoid Make Money Online Scams
---
Choosing Affiliate Marketing Over MLMs
---
Here's the truth:
There are two camps – affiliate marketers and network marketers -and generally people tend to stick to their "camp".
(Probably it has to do with the get-rich-quick mentality that MLM people have.)
I don't plan to "convert" anyone into my "religion" but if you're only starting to explore online opportunities, I'd recommend choosing affiliate marketing over multi-level marketing.
There are a few reasons why I don't like MLMs, at least in the way they are today:
I don't like recommending programs with exorbitant prices,

I don't like running after people and recruit them (kinda feels like a sect too lol),

I don't like recommending programs that have even a slight scent of it being a "scheme".
I am sure you, as my reader, wouldn't want me to recommend it too, right?
There're enough scams already on the Internet!
Now, what about affiliate marketing?
To me, affiliate marketing is simply helping Internet users what they are looking for, without feeling like a sleazy salesperson.
And having a website/blog is what connects me with my audience.
Here's how it works: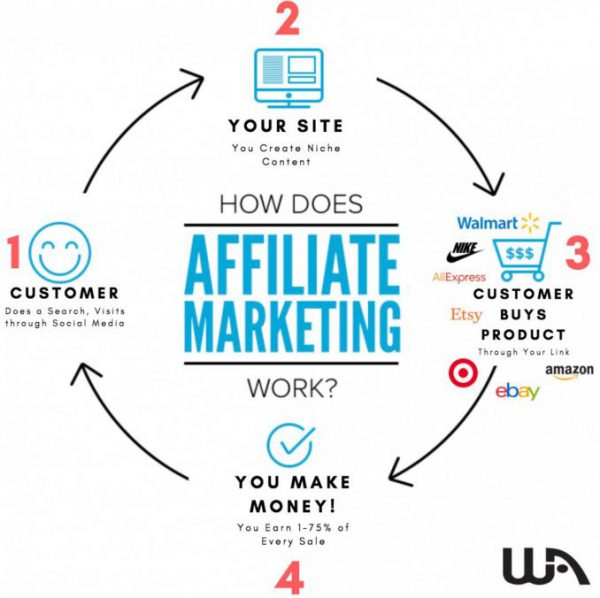 Lately, I am heavily involved with Amazon niche websites, and being an Amazon Associate definitely pays off.
Anyway, why do I prefer affiliate marketing over network marketing?
I don't feel like a sleazy salesperson, nor do I run after people,

Ideally, I'd recommend programs that have a free membership available,

It's a legit way to make money online (though it does require your time, patience and hard work!)
Now…
What is a Digital Altitude or MOBE alternative that I wanted to talk about in this post?
---
Digital Altitude and MOBE Alternative #1
---

---
Well…
My main recommendation is Wealthy Affiliate.
It's a major affiliate marketing platform/training centre that's been around for over 13+ years.
There you'll learn:
how to come up with your niche idea,

how to build your own website (no technical knowledge required),

how to gain organic (free) traffic from Google, Bing and Yahoo, and,

how to make money with your online business.
People tend to over complicate this process, but really it comes down to these 4 steps.
So:
Why do I recommend this program as an alternative to Digital Altitude or MOBE?
There are a few reasons, and here are the main ones worth mentioning:
1). It's LEGIT:
I've been a member since 2015 and know the platform inside out to say that it's legit.
2) 100% cost and risk-free:
It offers a free membership, without any credit card info (à la try it before you buy it).
3) Incredible support 24/7/365
There an entire community of like-minded individuals to support you (including me!).
4) Three ways you can get paid:
Become an affiliate and promote WA

Get paid for your contribution when you can create tutorials for WA members

Get paid by publishing quality comments (NEW!)
5) BBB positive rating:
Even Better Business Bureau (BBB) gives it a

positive rating

(A+)
Basically, at Wealthy Affiliate you'll have all the training, tools, and support necessary to succeed online.
Now…
A video is worth a thousand words. 
So here's the video to help you further understand what Wealthy Affiliate is about and what exactly to expect for $0:

---
Digital Altitude and MOBE Alternative #2
---
Wealthy Affiliate is my #1 recommendation without any doubts.
But I understand that you'd like to have options, so I will mention another alternative to Digital Altitude and MOBE:
Just like Wealthy Affiliate, Affilorama is a legit opportunity and works for beginners and advanced marketers alike.
Free resources:
Affilorama offers a LOT of free resources you'll benefit from, such as the following:
100+ FREE video lessons

Learning how to pick a profitable niche

Building a profitable blog

How to generate traffic and SEO methods

Great interviews with top earning affiliate marketers

A comprehensive forum, also available 100% FREE
Without doubt, you can start there to learn about affiliate marketing (free resources are helpful too).
---

---
Wealthy Affiliate vs. Affilorama:
However…
If you decide to join as a premium member you'll have to pay slightly more than if you were to upgrade to Premium membership at Wealthy Affiliate (offering a 61% discount for the first month).
Of course, I always recommend test-driving an entire platform for FREE before upgrading, just to see if it really is for you.
Alright.
Let's move to my third DA and MOBE alternative.
---
Digital Altitude and MOBE Alternative #3
---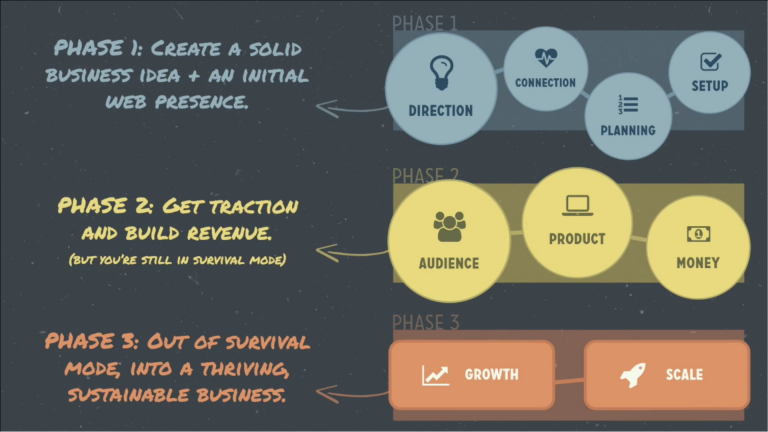 ---
Here's the thing:
I am not even affiliated with this program.
I found out about it from a Wealthy Affiliate member and joined their 2-week trial. I am still going through the lessons and I must say:
"I am loving it!"
(I hope it will get you as excited as it did me.)
Join Fizzle's 2-Week Trial for Free.
Fizzle vs. Wealthy Affiliate:
A couple of differences compared to my Wealthy Affiliate recommendation:
The monthly price there is cheaper by a few dollars BUT WA has more tools included,

Fizzle is more about online business start ups, whereas WA is more about affiliate marketing.
Both are great membership programs that offer a LOT of value for their members.
---
Bonus Platform to Make Extra Cash for Free
---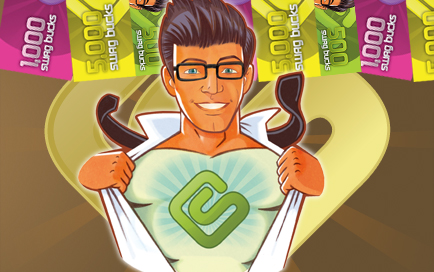 ---
This one is more of a bonus alternative that you can join today and it's 10000% free.
It's called Swagbucks.
Swagbucks is a fun rewards program that gives you free gift cards and cash for the everyday things you already do online.
I love it because it doesn't require much energy or time on my part. It's not something that will make you a millionaire but it's definitely a legit way to make pocket money for yourself.
How?
Browsing the web

Completing surveys

Shopping online cash-back 

Daily polls – literally takes 5 seconds of your time

Watching trailers or playing games
==> I wrote a full review on Swagbucks (with proof that this program pays).
---
DA and MOBE Alternatives 2022: Thoughts?
---
I hope this article was useful to you.
Now…
I'd like to hear from YOU:
What are your thoughts about these alternatives to Digital Altitude or MOBE?

Are you a beginner or an experienced marketer?

Are you into affiliate or network marketing?
If you have any questions, comments or suggestions, let us know in the comments!
---