October 30, 2021
Photography Pro 'Lightroom Editing Mastery' Course by Mark Hemmings (Review)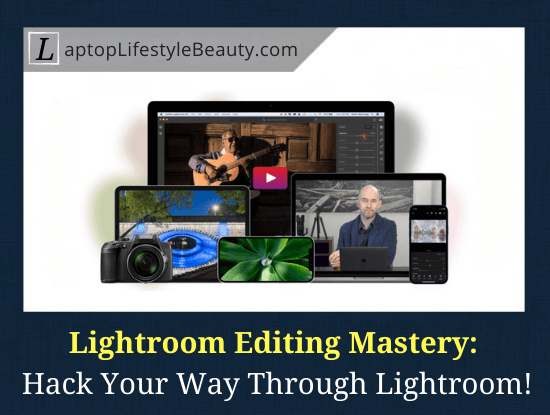 ---
Look:
Besides experimenting with digital photography, it's likely you want to learn how to post-process your images, right?
Well, in here, I'm going to review one of Mark Hemmings' bestselling digital products, the Lightroom Editing Mastery course.
I will talk about the structure, the instructor, which Adobe software exactly you'll master, who it is best for, and the key features. In short, I'll let you know whether or not this Photography Pro course is worth it.
Let's dive right in.
---
Lightroom Editing Mastery Course: Summary
---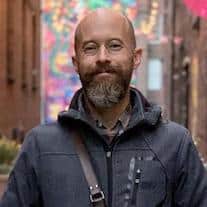 General Info:
Company Name:

Photography Pro

Instructor:

Mark Hemmings

Best for:

 Beginner-intermediate photographers

Price:

$299

Money-Back Guarantee:

30 days

Recommended:

YES!
✓

Reasons to Buy:
great step by step training

videos are very easy to consume (in terms of length and quality)

super friendly and experienced educator

use of Lightroom CC which is fairly simple for beginners/enthusiasts to master

community & customer support
✕

Reasons to Avoid:
the new interface might require some getting used to

price might be a bit high for some folks (but you can divide in 3 payments)

focus specifically on Lightroom CC software (not Photoshop, Classic etc)
---
It's true that your camera plays a huge part in creating eye-catching imagery, but that's not all there is to it. Most of the time, the editing process does more magic to a photo than you can ever imagine.
But, "doesn't editing photos make it look unrealistic?"
That's the most common reaction or question that I get whenever I mention the post-processing aspect of photography.
Actually, editing your image does not necessarily make it look fake or unrealistic. 
What it does is enhance image quality, tones, highlights, and shadows, and touch up minor blemishes. And sometimes, you can make your composition better in post-processing compared to the ones you do with your camera on the spot.
I totally enjoyed the Lightroom Editing Mastery content and I believe that with Mark Hemmings, you'll learn how to do it fast, easy, and achieve the magazine-worthy quality.
In other words, you'll learn step-by-step how to produce artistically dramatic photos that'll wow your audience.
Who is it best for?
I would say, they are best for beginner & enthusiast photographers who have some basic experience with digital camera photography. In some cases, the intermediate photographers (who've never tried Lightroom CC) might benefit from it too.
==> Check out the current price here.

---
Lightroom Editing Mastery: The Structure
---
So…
This course is divided into 6 main modules, 2 bonus lessons, and one welcome video. Inside the modules are a number of video training which are surprisingly not too short and not too long in length.
Here's a sneak peek of the course structure for LEM by Mark Hemmings:
Module 0:

A Quick-Start Guide to Lightroom
Introduction to Lightroom

How to Purchase LR

Importing Photos from Camera

Importing Pictures from Computer

Importing Images from your iPhone

How to Navigate Lightroom CC

Navigate LR Mobile
Here, Mark introduces you to LR, one of the best photo editing tools you should have (whether you are an enthusiast or a professional photographer). He will guide you to a step-by-step process from purchasing Lightroom to navigating through it.
Module 1: Simple Techniques for Perfect Color & Exposure
Introduction to Module 1

Improving Brightness by Making Adjustments in The "Light" Box

Enhancing Images by Making Adjustments in The "Color" Box

Using the "Effects" Box

Creating Photos with More Impact by Cropping-in
In this lesson, you will learn about the different techniques that will certainly make any photos pop and exude that dramatic feel you've always wanted to convey. 
Mark will teach you how to play with an image's exposure, brightness, saturation, and many more. These are key elements in making your photos look so vibrant (or muted, depending on which concept you want to go for).
Module 2: Cleaning Up & Selectively Adjusting Photos
Introduction

The Heal Tool

The Clone Tool

The Brush Tool

The Linear Gradient Tool

The Radial Gradient Tool
In this lesson, you will learn the complexities of editing in surprisingly easy ways using LR. You can take out unwanted portions of the photo, or add a clone in some – whatever you think will make it look more artistic. Mark will give you pro tips and easy-to-follow techniques for all these.
Module 3:

 Fine-Tuning Color, Detail, & Composition
Intro

The White Balance Tool

Color Channel Adjustments

Converting to Black & White

Geometry Tools

Prepping Photos for Printing
Knowing how to play with colors in photographs is a big advantage.
You can turn boring photos into vibrant ones and even fine-tune images that are highly saturated with the use of LR color adjustment tools. Here, you will learn how to use these tools and make the most out of your image.
Module 4:

Efficient Workflow Techniques
Introduction to Module 4

Copying Previous Edit to An Additional Photo

Using Presets before Editing

Creating Own LR Preset

Edit using Mobile

Batch Sharing Technique

Using RAW Files for Maximum Editing Flexibility
Although editing is very essential to photography, it shouldn't take much of your time. As much as you want to make your photos perfect, you cannot spend more time editing than actually shooting the image.
Here, you will learn how to efficiently go through the editing process as fast, without compromising quality.
Module 5:

 Organize, Rate, Label, & Search Your Photo Collection
Introduction

Re-organize Albums and Folders

Rate Images with Stars and Flags

Adding Keywords to Photos

Add Metadata to Pictures for protection

Discover Quick and Accurate Ways to Search Your Collection

Manage Photo Collection Remotely

Conclusion 
This topic may not be the most interesting one in this pack, but it really is important to have good organizational practice to maintain an efficient editing workflow. Once you establish a clean and organized photo collection, your post-processing job will be half lighter.
Imagine being stuck for 30 minutes just because your photo library isn't well organized. Wouldn't that be a pity? In this module, Mark will give you tips on how to properly categorize and tag images so that they will be easier to find when you need them.
Bonus 1:

Most Common Photo Editing Workflows
Photo Genres Walk Through

Landscape

Portrait

B&W

Night Photography

Architecture

Wildlife

Sports
It is not a secret, even to beginners, that different photography genres require diverse editing techniques. In this bonus module, you will learn how to edit various kinds of photos without breaking a sweat. Mark will guide you through the post-processing part of all these genres.
Bonus 2:

Mark's Private Collection of 20 One-Click Presets
This is a really sweet bonus lesson.
You get to actually get your hands on the presets personally loved by your instructor. You can use this to edit your own photos or maybe just get some inspiration and ideas out of it.

---
Is Lightroom Editing Mastery Worth It?
---
---
Since photo editing is part of your entire journey towards becoming a professional in this industry, it's an add-on to master at least one tool. And honestly, between Lightroom and Photoshop, LR is much simpler to navigate through, which makes it a beginner-friendly choice.
Taking this LEM course by Mark Hemmings is a great move if you want to improve your editing skills greatly. After going through all the lessons, I am confident that you can now edit your photos like a pro.
So…
Is Lightroom Editing Mastery really worth it? The answer is certainly a YES.
I admit there are some flaws to this course, but the benefits you can get from it definitely outweigh those cons. And here's a list of the reasons why you might like this training:
Videos are of the right length
We all know it gets boring when a tutorial lasts for more than 30 minutes straight, and Mark knows that as well. His modules are packed with lots of information but it isn't crammed into a single video alone.
Instead, it's divided into sub-modules, making it easier to consume and watch.
In my honest opinion, Mark's way of teaching is really light and friendly. He teaches in such a calm manner and explains topics thoroughly enough for you to comprehend.
Getting high-value information from the module is one thing, but getting an instant support system is another story. In this case, you get both
When you take the course, you automatically qualify as a member of MH's Facebook community. There, you will be able to interact with photographers who are learning with you at the same time.
You can even ask questions (or provide answers to questions) freely to the group.
---
Other Photography Pro Courses
---
It's not the only digital product created by Mark Hemmings with the Photography Pro team.
If you want to master all things DSLR photography:
Now…
Photography Pro and iPhone Photography School are founded by the same guy, so if you enjoy iPhone photography, they offer perhaps the best tutorials in this niche:
Pretty awesome, right?
---
Final Thoughts
---
---
Learning photography is a step-by-step process. If you wish to learn on a trial and error basis, you can totally do that. However, that may not be the most efficient move.
On the other hand, if you want your journey to be as smooth and light, you might want to consider enrolling in photography courses like this one.
The pictures you see in a professional photographer's portfolio have undergone at least one simple post-processing procedure in order for them to look as perfect as they should be. And that's the trick most enthusiasts don't know about.
You don't have to worry even the slightest bit because you can learn how to edit your photos easily today. There are several tools like Lightroom and Photoshop that can help you create the image that you always wanted to see. Quite honestly, LEM is a good resource to begin with.
Now, I want to hear from YOU:
What do you think of this Lightroom Editing Mastery Course review?

Do you find this course interesting?
Let us know your thoughts in the comment section below!